iTN2100 Multi Services PTN
PRODUCT DETAIL
iTN2100 is a real new generation Packet Transport Network platform with dual core architecture for both Ethernet and TDM traffic delivery. It provides up to 4x10G or 8xGE and 4xSTM-16/4/1 on the line side, provides both of EoTDM and TDM pseudo wire function, and various tributary interfaces at the client side. Therefore, iTN2100 is suitable for deployment in public/private and utility networks as a unified multiservice access solution.
Extended capacities based EoTDM/PWE3 function modules ensure flexible handling of both Ethernet traffic over TDM up to 2016 VCGs, and TDM traffic over Ethernet/ MPLS-TP scenarios up to 2268 bundles based on 64kps.The consistent requirements for security, reliability and resiliency are met by dualtypes of 10G/GE and STM-16/4/1 uplinks, also the ITU-T G.8032/8031. Full hardware redundancy guarantees maximum system uptime. Network service function modules can carry either fiber or copper based diversified business connections as well as mobile backhaul applications.
iTN2100 is a cost-effective solution, contributing to smooth technology evolution from legacy to next generation access/transport. In addition, all implemented services can be shifted to MPLS-TP core networks without any interference. Moreover, since there is no need to change the system, carriers and operators can save CAPEX and efforts on device implementations further. As 3G/LTE networks quickly enter into view, iTN2100 also supports SyncE and PTP (IEEE1588v2) for timing signal generation, distribution and termination.iTN2100 integrates a complete suite of traditional transport and access devices as sub-cards into a single unified platform, which eliminates countless failure points for cable connectivity.
| | |
| --- | --- |
| Features | |
| | Adopt IP and TDM dual cores design, support 10G, GE and STM16*, STM4, STM1 uplink. |
| | Provide STM1、 FiberMUX、 DS3、 E3、 E1、 FE、 FX、 V.35、 V.24、 G.SHDSL.bis services access. |
| | Compliant with ITU-T G.8262 (SyncE) for frequency synchronization; |
| | Compliant with IEEE 1588-2008 (PTP) for phase and frequency synchronization |
| | Support static MPLS as a Provider Edge (PE) device |
| | Management via Telnet, CLI, SNMP |
**If you need more information,Please contact us.
Related Product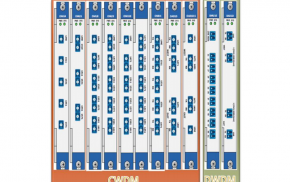 OPCOM600-OMU/OMD/DMU series are optical multiplexer/demultiplexer of Raisecom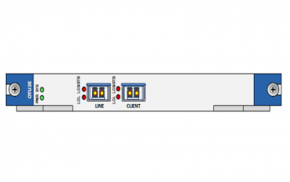 OPCOM600 -OTU2E is Raisecom 10G wavelength converter/repeater